A Great Marketing Opportunity!
The St. Lawrence County Chamber of Commerce is excited to offer our members the Enhanced Membership option on www.VisitSTLC.com site for just $50 annually. Our website is designed for visitors, residents and new people in the community with 120,000+ visits annually. Stand out with an Enhanced listing to reach these markets.
With an Enhanced Membership comes many newly added benefits! These benefits range from earned access to St. Lawrence County's online marketplace, www.ShopSTLC.com, to being featured on @ShopSTLC's multiple, growing social media pages!
Questions? Please contact us at 315.386.4000 or info@SLCchamber.org.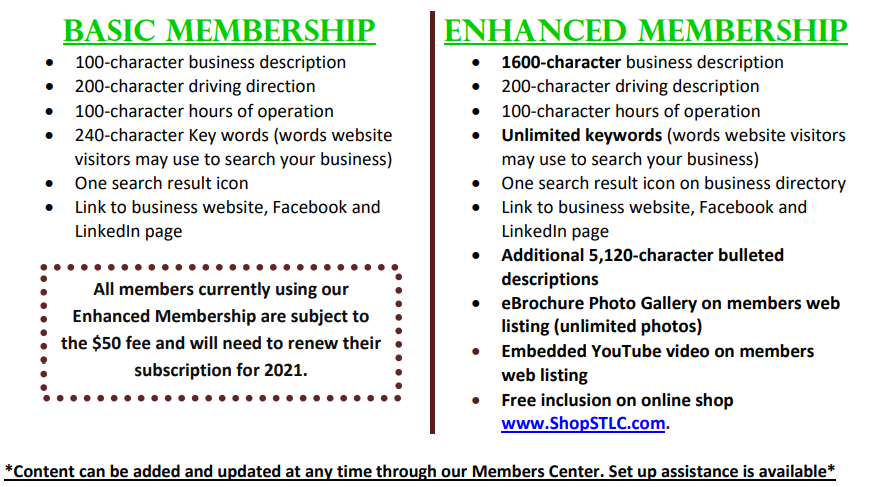 Enhanced Members are able to sell their products on St. Lawrence County's online marketplace, ShopSTLC.com.
Until ShopSTLC.com, there hadn't ever been a way to discover all that St. Lawrence County area businesses have to offer without visiting multiple cities, storefronts, websites, social media pages, and farmers' markets in the area.
Now, we have combined the passion for buying local and the ease of shopping online into one easy-to-use site for both the consumer and the small business. You can now shop many local businesses at the same time, year-round, 24/7, from the comfort of your own home.