Picturesque Views & Unique Terrain
Enjoy the picturesque views of the majestic St. Lawrence River while golfing the Massena Country Club or the St. Lawrence State Park Golf Course; both located on the banks of the river, with nearby Langbrook Meadows on the way to Black Lake. Golfers will also enjoy golfing the two challenging 6,700 yard par 72 courses, Partridge Run and the St. Lawrence University Golf Course, located in the Village of Canton. The Potsdam Town & Country Club offers a demanding 18-hole, 6,500 plus yard par 72 course that features interesting terrain with hills, woodlands, elevation and a rushing ice cold trout brook that oxbows through 11 of the courses 18 holes. After a challenging round at Potsdam, unwind with a cold beverage, live entertainment and a great meal, all served on premise.
Package Deals and Good Value Courses
Many courses offer special package deals. In Canton, NY, the St. Lawrence University Golf Course in conjunction with the Best Western University Inn offers a summer package for golf and lodging. For this summer's deals, contact the Best Western University Inn at 315-386-8522.
For our Canadian friends, two international bridges connecting Prescott and Ogdensburg, and Cornwall and the Massena area, make golfing St. Lawrence County very accessible. Rest assured that for less than $100 Canadian, golfers are able to play a round, enjoy a cold drink and get a great meal; making the quality and affordability of our courses well worth the commute.
Please check out our business directory for a list of all golf courses in St. Lawrence County.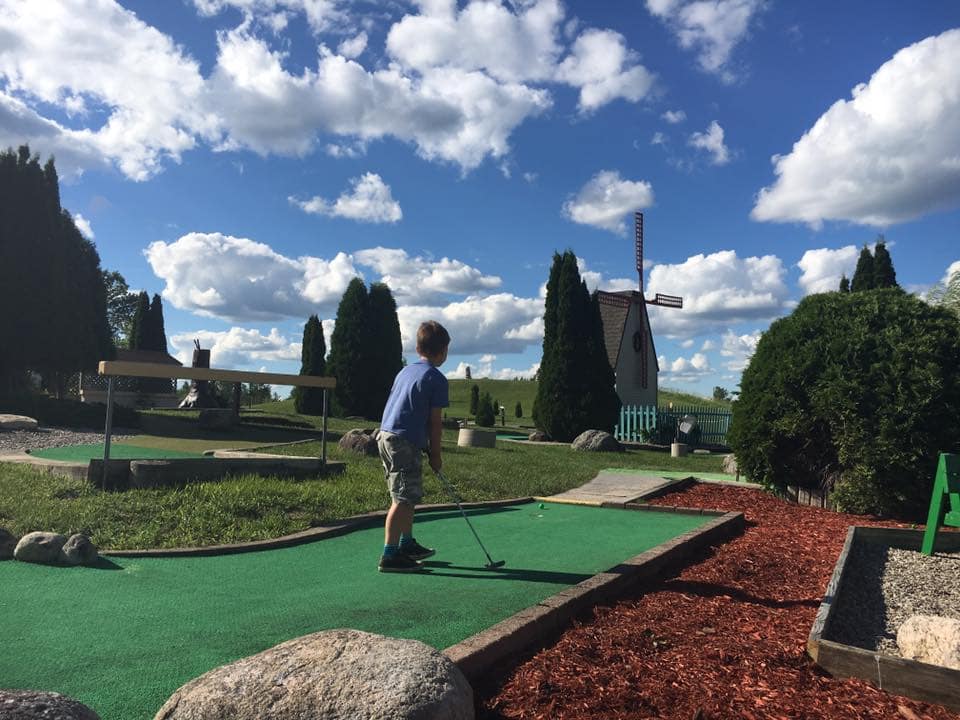 Miniature Golf for the Whole Family
For the young and young at heart, play a round at the newly built SwingTime Mini Golf located on Route 11 in the Town of Potsdam.
You can also try your luck at Black Lake Mini Golf.
Timequest mini golf in Massena is full of adventure!