Local Restaurants, Diners and Cafes
There is always good food to be found when traveling, and St. Lawrence County has its share. Potsdam has an abundance of restaurants from American food to ethnic favorites such as Chinese, Italian, Mexican, and Thai. Some of the best Italian restaurants can be found in Massena, and many Canadians make the trek across the bridge for dinner. In Ogdensburg you can find restaurants along the St. Lawrence that not only serve spectacular food, but the views at sunset are breathtaking. Of course pretty much each community has a great American small town diner, with home cooked specialties and desserts. So after a long day's hike, paddle, or round of golf, head out for a great meal at one of St. Lawrence County's many dining options.
Regional Beer, Wine and Local Craft Beverages
St. Lawrence County has a popular wine scene and a growing craft beverage scene. As more new breweries, wineries and distilleries continue to pop up, keep your palettes peeled for the next tasty brew!
Farmers Markets & Local Specialties
As one of the top farming regions in NYS, it's not hard to find farm fresh products in St. Lawrence County. With farmers markets all across the county and local restaurant menus featuring locally sourced foods and ingredients, you'll really get an authentic taste of the North Country!
Seasonal & Fresh Produce
Farmers markets can be found all across the region in our towns and villages from spring through late fall with some markets open in winter at indoor venues. You'll find the freshest fruits and vegetables, artisanal cheeses, and locally raised meat and poultry. For a current farmers' markets schedule, a list of local farms and where to find what products, and even local restaurants feature locally sourced foods, contact local Chambers of Commerce or GardenShare, a non-profit organization that produces an annual comprehensive local food guide: www.gardenshare.org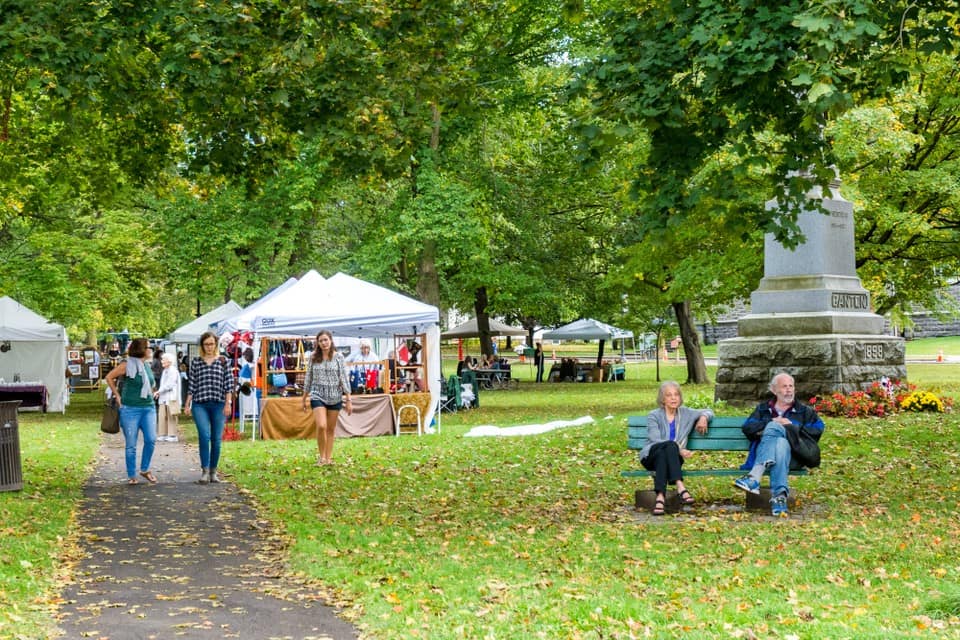 (see more from the STLC Blog) * Updated for the 2023 Season * Find fresh produce & local delights this Spring/Summer/Fall! Is your favorite farmers market missing? Send us a note here. Akwesasne Farmers Market The Akwesasne Farmers Market is a produce and craft market that celebrates and highlights local farmers and artisans, focusing on…
Read More
Maple Country
New York is the second largest producer of maple syrup nationwide. At the end of March, local maple operations open up their sugar shacks and receive visitors for Maple Weekends, part of a statewide celebration. The St. Lawrence County Maple Producers Association has more details on how and where to buy local maple products year-round: www.slcmaple.com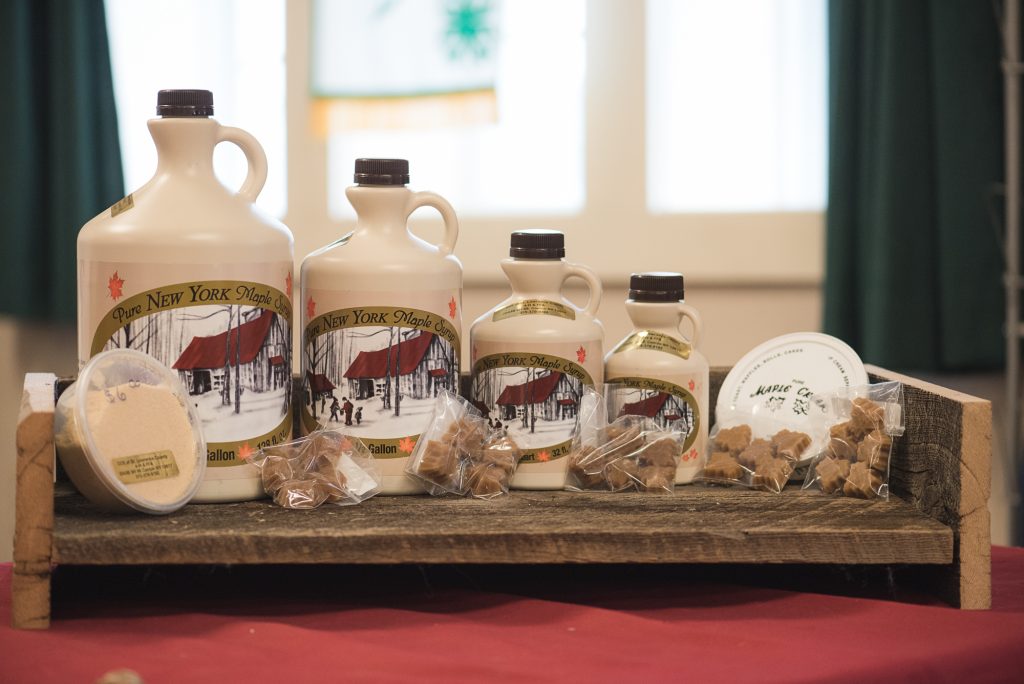 (see more from the STLC Blog) Taste the Sweetness of the North Country * March 18 / 19 and 25 / 26, 2023* New York State is home to the largest resource of tappable maple trees within the United States, and over 2,000 maple sugarmakers. St. Lawrence County is home to several of these maple…
Read More