What Magic Will You Discover in the Great Outdoors?
Go for a casual stroll along the river or immerse yourself in nature with a hike through the woods. Wherever you choose to wander, you're sure to find a trail that's fun for you and the whole family.
Seasonal and Year-Round Hiking
Experience a Fall Hike in the North Country
The changing of the seasons in St. Lawrence County offers some of the most vibrant and beautiful fall colors mother nature puts on display. Plan your fall hikes with fall foliage reports in mind to experience the very best of North Country Fall.
For an in-depth look at where to hike and walk, including an interactive trail map with directions, distances, and trail descriptions, check out www.stlctrails.com.
Notable Nature Trails and Walks
Robert Moses State Park Nature Trails
Off Route 37, Massena. Trails lead to overlooking of the St. Lawrence River, picnic and collecting areas.
---
Indian Creek Nature Center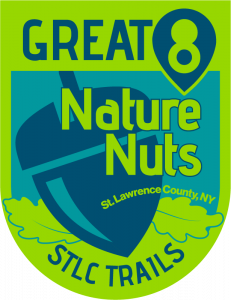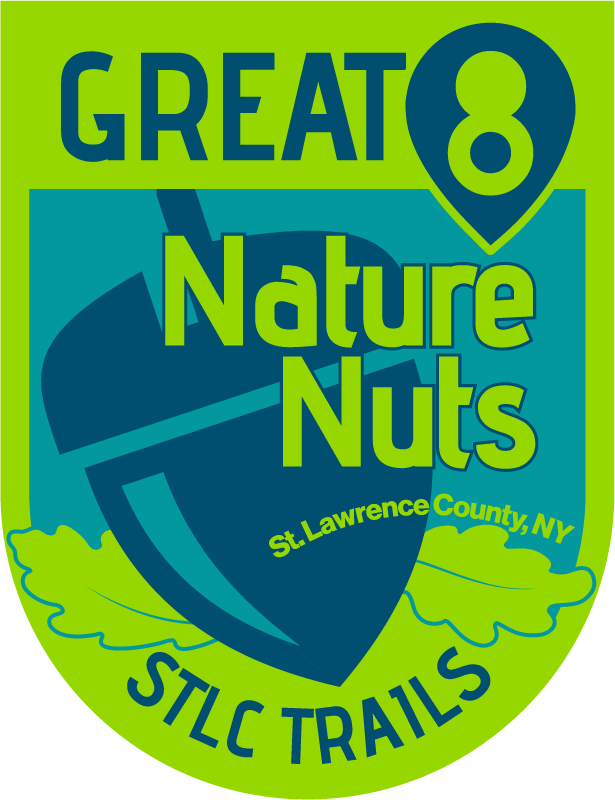 County Route 14, between Canton and Rensselaer Falls. This is part of the Upper and Lower Lakes Wildlife Management Area. It includes a boardwalk walking area for handicap accessibility. It is a great viewing area for a variety of bird species and is on the Aubudon Societies IBA (important birding area).
---
Postwood Park-Browns Bridge Trail
In Hannawa Falls between Potsdam and Colton off State Highway 56. This area is a recreational park with public beach and picnic area. The trail runs for 5.7 miles to the Brown's Bridge area (between Hannawa Falls and Colton). This is classified as an easy hike.
---
Red Sandstone Trail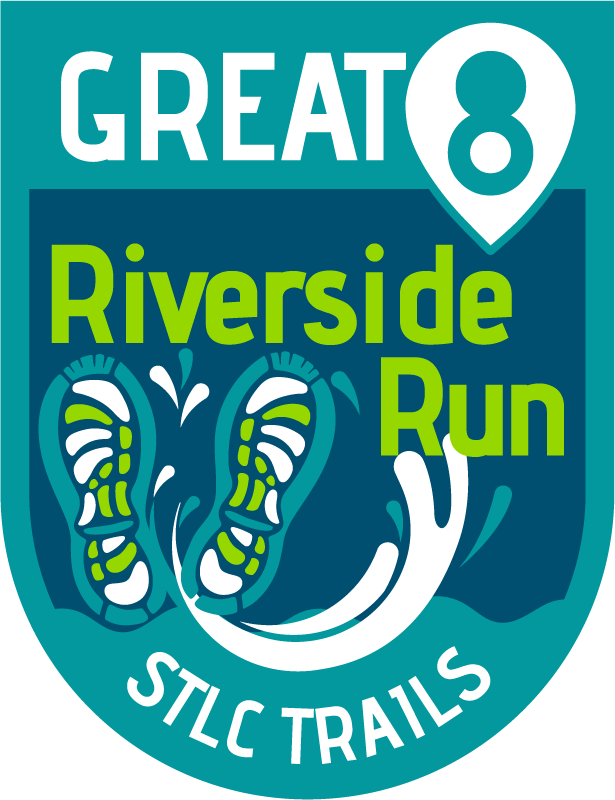 In Hannawa Falls between Potsdam and Colton, off State Highway 56. This trail created by an Eagle Scout can be accessed from Mill Street near the Hannawa Falls Fire Station. (Please be sure not to park at the station or directly across from it). The walk is along the old Sandstone Quarries of the Raquette River. It can be challenging at times and is a 7-mile loop.
---
Macsherry Trail
In the town of Hammond near Schermerhorn Landing, off State Highway 12 and Indian Head Point Road. This trail is in the Crooked Creek Preserve part of the 1000 Islands Land Trust, and created by Macsherry family in honor of Dick and Mary Macsherry. The 1.5 or 3-mile loops take in dense thickets, open woodland, pond, wetland, and the St. Lawrence River. There are interpretive signs along the way and the trail is well maintained.
---
Mount Arab Fire Tower Hike
In Piercefield, off Route 3, turn left on Conifer Road and follow to Mount Arab road. The fire tower peak is an easy hike and very popular snowshoeing destination, and part of the Tupper Lake Triad. The 1-mile loop is well-marked and has moderate steep sections throughout the hike. Be sure to climb the fire tower for some outstanding views you can't get from the summit itself.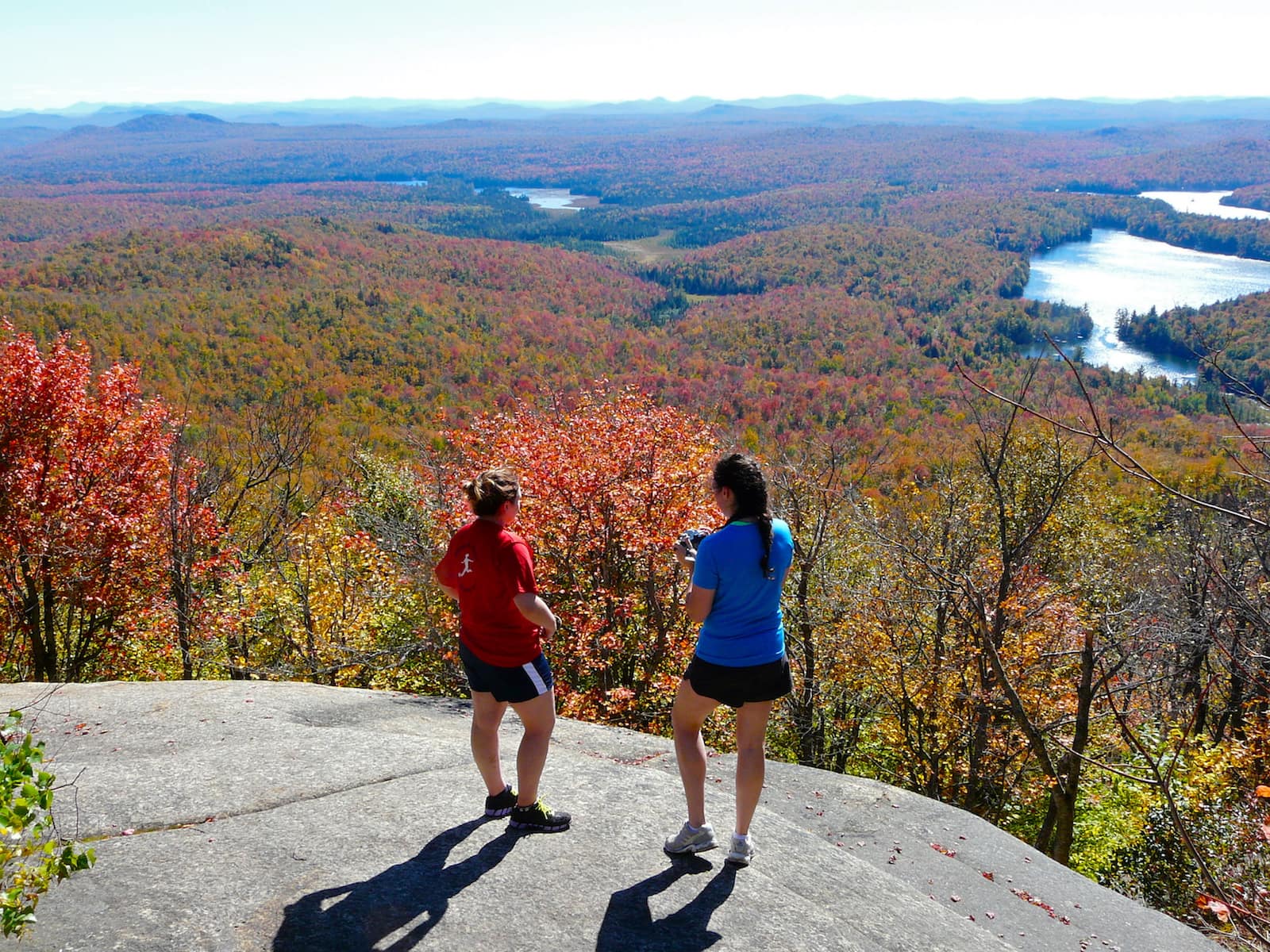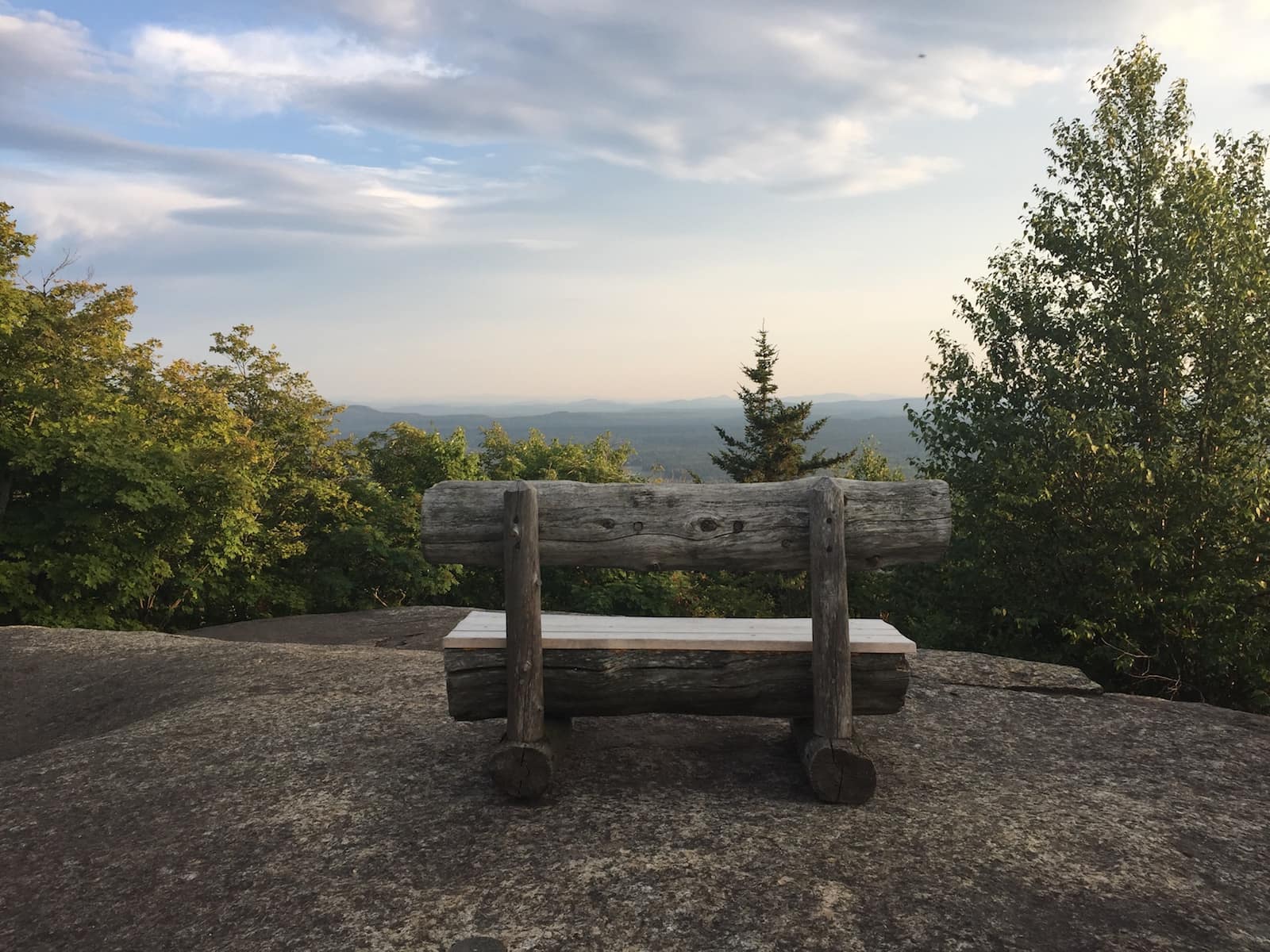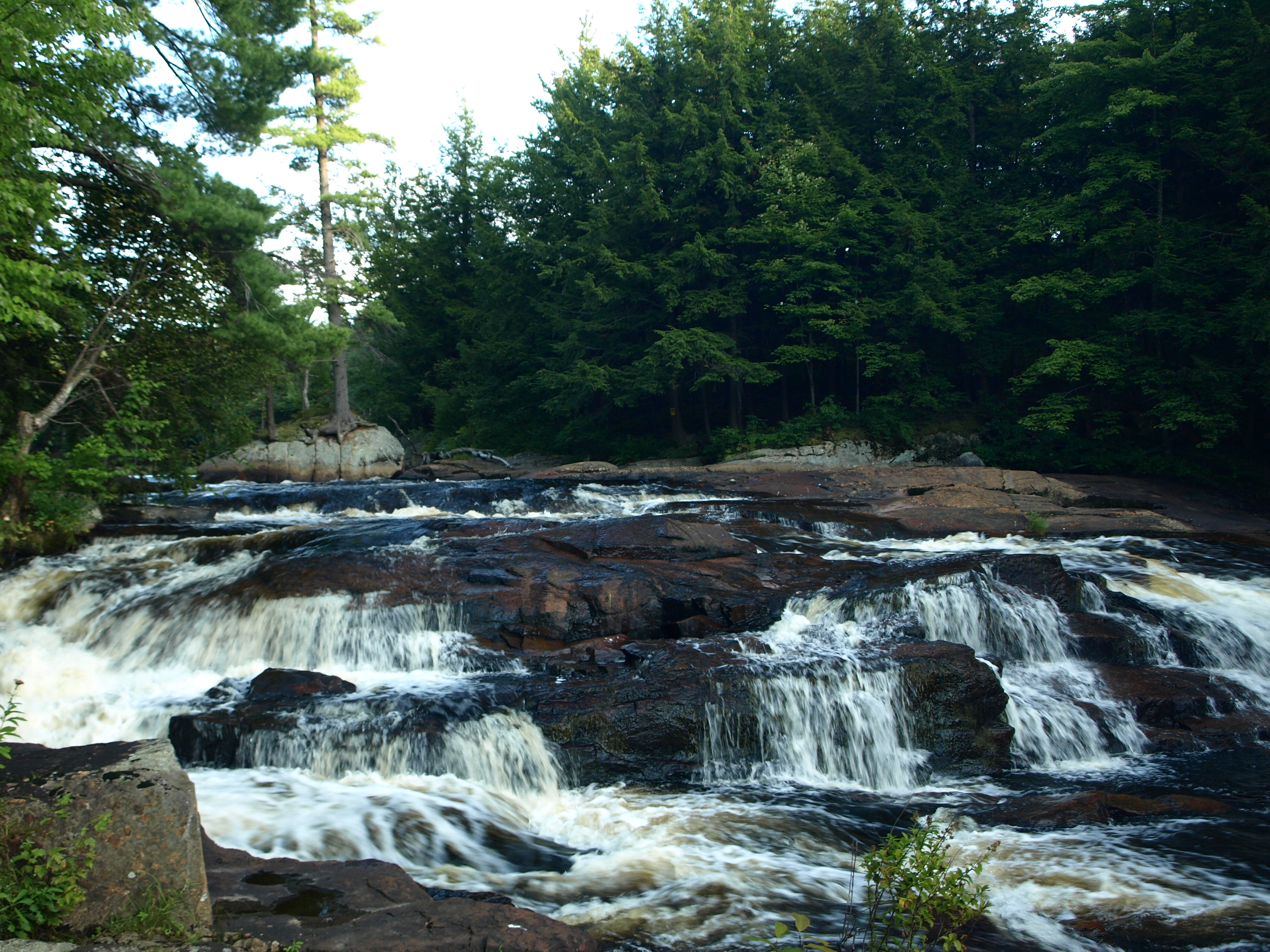 Popular Waterfall Hikes and Walks
Stone Valley Recreation Area
Access from Colton off State Highway 56. This trail has two access points, one near the Colton Museum, and one across the bridge at the Colton Fire Station on Mill Street. The trail is a 7.5-mile loop and considered easy to moderate. It follows the Raquette River, with views of rapids, waterfall gorges, and rock outcroppings.
---
Lampson Falls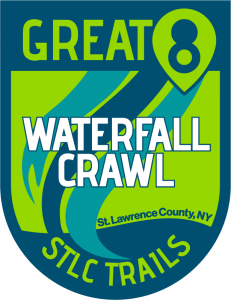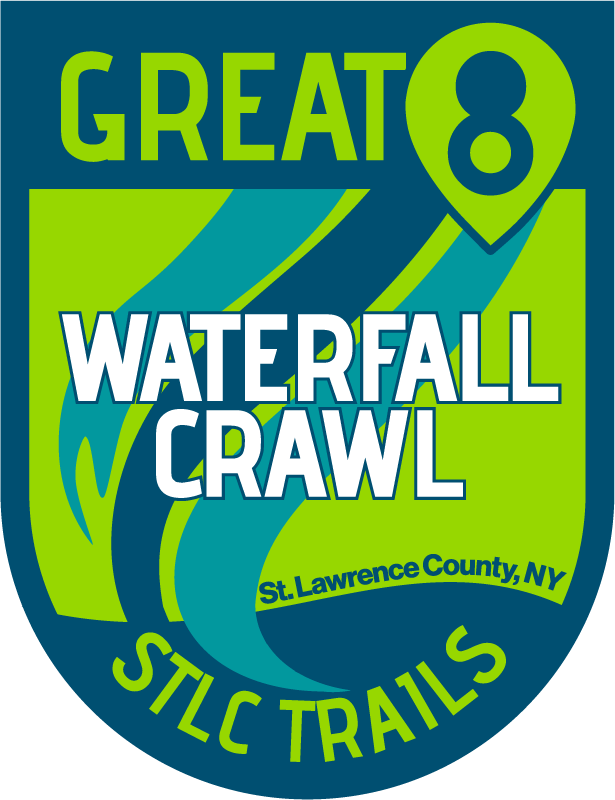 Accessed from County Route 27 between Clare and Degrasse. The walk to Lampson Falls is about 15 minutes and is an easy sloping wide trail that is also handicap accessible. A narrow path continues on to a small beach area at the base of the falls and reflection pool. This is one of the most popular falls in the County. Best showing is in late spring after the winter runoff fills the North Branch of the Grasse River.
---
Harper's Falls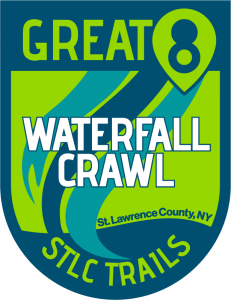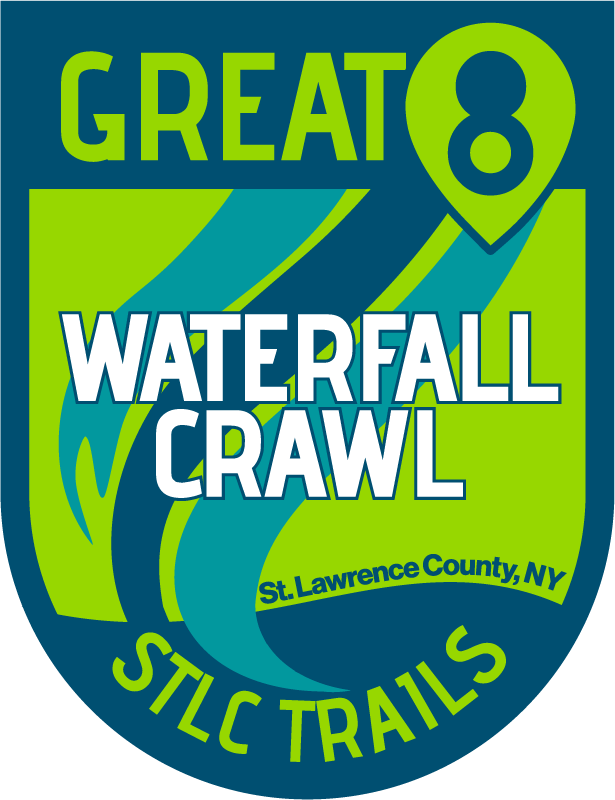 Access from Donnerville Road off County Route 27 between Canton and Clare. The Donnerville Road is a seasonal dirt road connecting County Route 27 and Country Route 24. The trailhead to the falls is a ½ mile from the Route 27 intersection. (There is a trailhead on the County Route 24 intersection as well, with a 2-mile hike to the falls.) The hike through the woods from the Rt. 27 ends is about a mile. While the falls will be fuller during the spring, there are three small streams that might make the trail a little more challenging.
Popular Lake Walks and Hikes
Wolf Lake Hike
Accessed from the Talcville Road. Talcville is located between Edwards and Fowler. This is a moderate 5-mile loop winding around rock outcrops and leads to a series of picturesque lakes, each with a lean-to, and a 40-foot bluff overlooking Huckleberry Lake.
---
Clear Pond
Accessed from Clear Pond Road, off White Hill Road in Parishville. This is an easy 6.6 mile round trip from Clear Pond to Lilypad Pond and features an extensive beech forest and passes several picturesque glacial ponds. Long Pond is lined with hemlocks and white pine and is a nice destination and a shorter 5.2 mile RT hike.