COVID-19 Reopening, Resources, Updates and Information
for St. Lawrence County
A Note of Caution: As you seek assistance during this time, please confirm that your resource is reputable. If you are unsure, please contact our Chamber.
For help determining whether or not your business is eligible to reopen, use the reopen lookup tool. You can also scroll down to find the guidance for each phase.
NY FORWARD BUSINESS REOPEN LOOKUP TOOL
---
Every business must have a SAFETY PLAN on file and AFFIRM the guidelines set by NYS before reopening.
Use these links for assistance:
Safety Plan Template: Here
Read and Affirm Guidelines based on Industry: Here
---
NYS / CDC Interim Public Health Recommendations for Fully Vaccinated Individuals (Mask & Distance Guidance) effective May 19, 2021 (
Guidance HERE)
Each business can determine their own policy from the guidance provided, in terms of mask mandates and distancing. These posters have been created by the St. Lawrence County Chamber to assist businesses in communicating their individual policy. You can click on the image to download and print.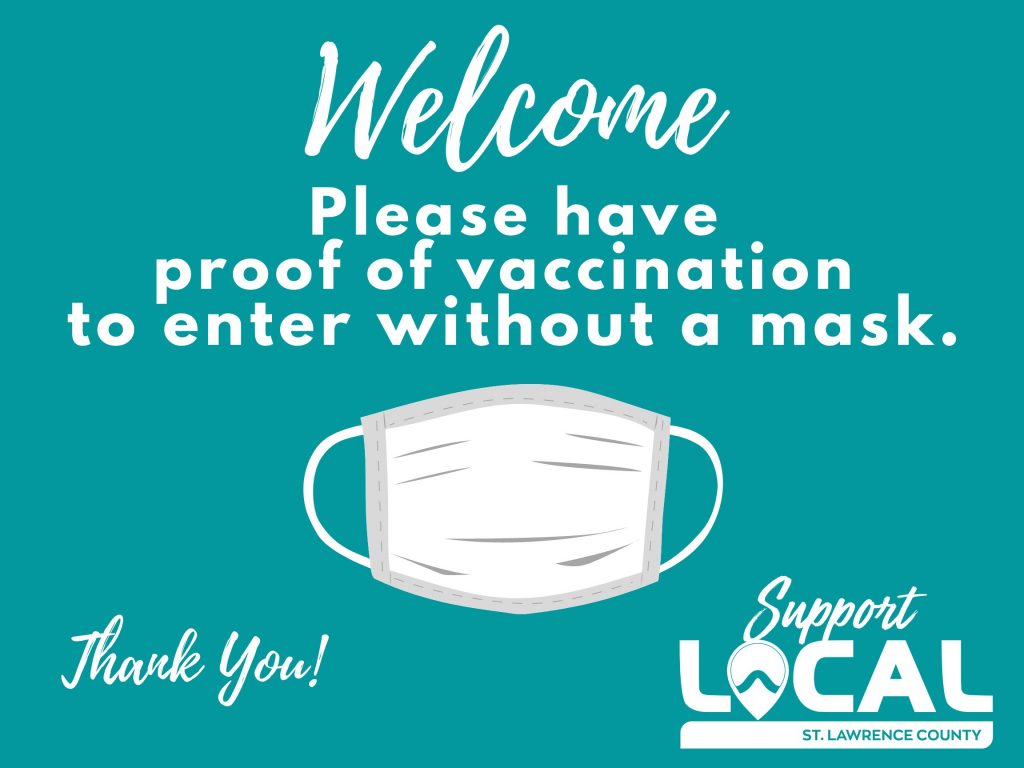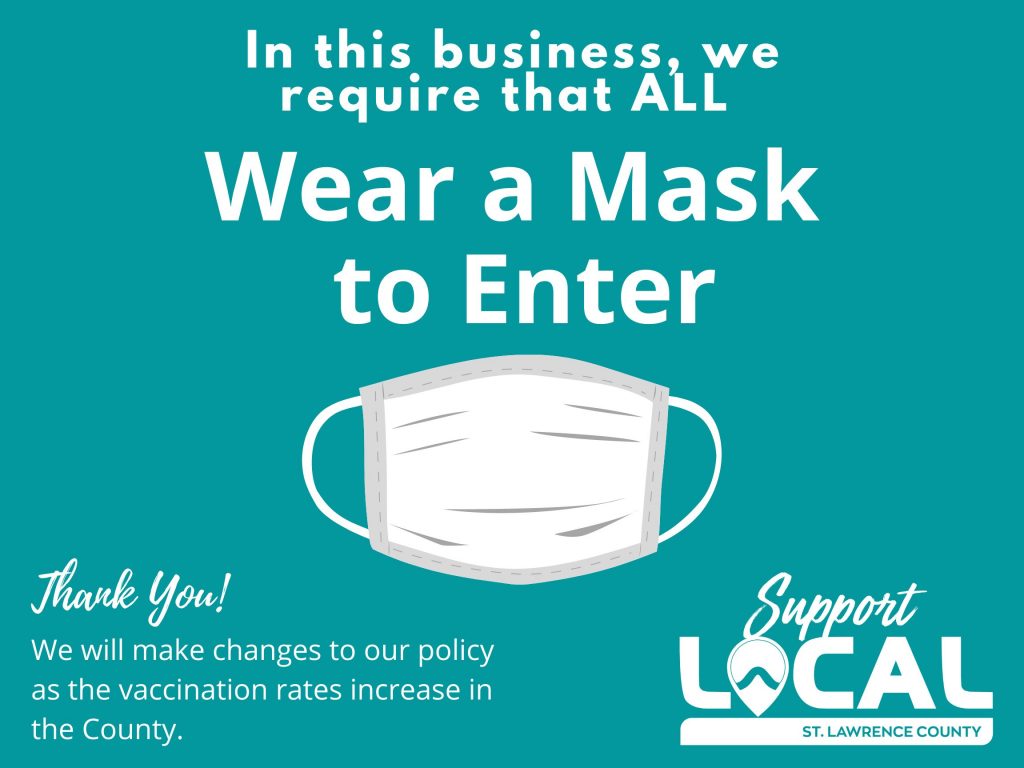 ---