Promote Local Business in STLC
Marketing Opportunities Available to Members:
Marketing on our platforms is a benefit of membership in the St. Lawrence County Chamber of Commerce. We offer low-cost opportunities with great reach. To learn more about joining the Chamber, check out the Member Center. Several marketing opportunities are also included as benefits to Leadership Circle Members. Consider becoming a Leadership Circle Member HERE.
Mailed Newsletter Insert:
Our newsletter insert will now be made a part of our print and digital newsletter. You only need to provide the digital file - no printing!  Half Page advertisement is $75  (7.5"w x 4.5"h). The newsletter is published quarterly at the end of February, May, August, and November. Please email your Ad to Ben@slcchamber.org  by the following dates: February 15th, May 15th, August 15th, and November 15th. The printed newsletter is mailed directly to approximately 450 individuals, businesses, and elected officials.
Weekly Bulletin:
This is a 728pxl x 90pxl banner ad (see banner.fotor.com) that is displayed in our weekly bulletin. The cost of this ad is $50 and it runs for two weeks. The eBulletin is sent to over 1,000 people, with over 300 people opening per week. The list includes business owners, managers, elected officials and employees.
For questions on newsletter and bulletin ads, please contact Ben: Ben@SLCchamber.org or 315.386.4000.
NEW
Website Banner Advertisement:
Our website advertisements appear in different locations throughout the site to best drive traffic to your site. We request all designs to be submitted in three sizes (Square Tile) 330×330 pixels, (Rectangle Tile) 300×600 pixels and (Banner) 728×90 pixels. The cost of the banner ad is $425 for six months or $750 for one year ($100 savings). Top Priority ad placement is given for Chamber members who have subscribed to our enhanced listing and Leadership Circle Memberships. If you are interested, please reserve your space as soon as possible, as advertising space is limited.
To place a banner ad or upgrade your membership to an enhanced or Leadership Circle listing, please contact Brooke at Brooke@SLCchamber.org or by calling the office at 315.386.4000.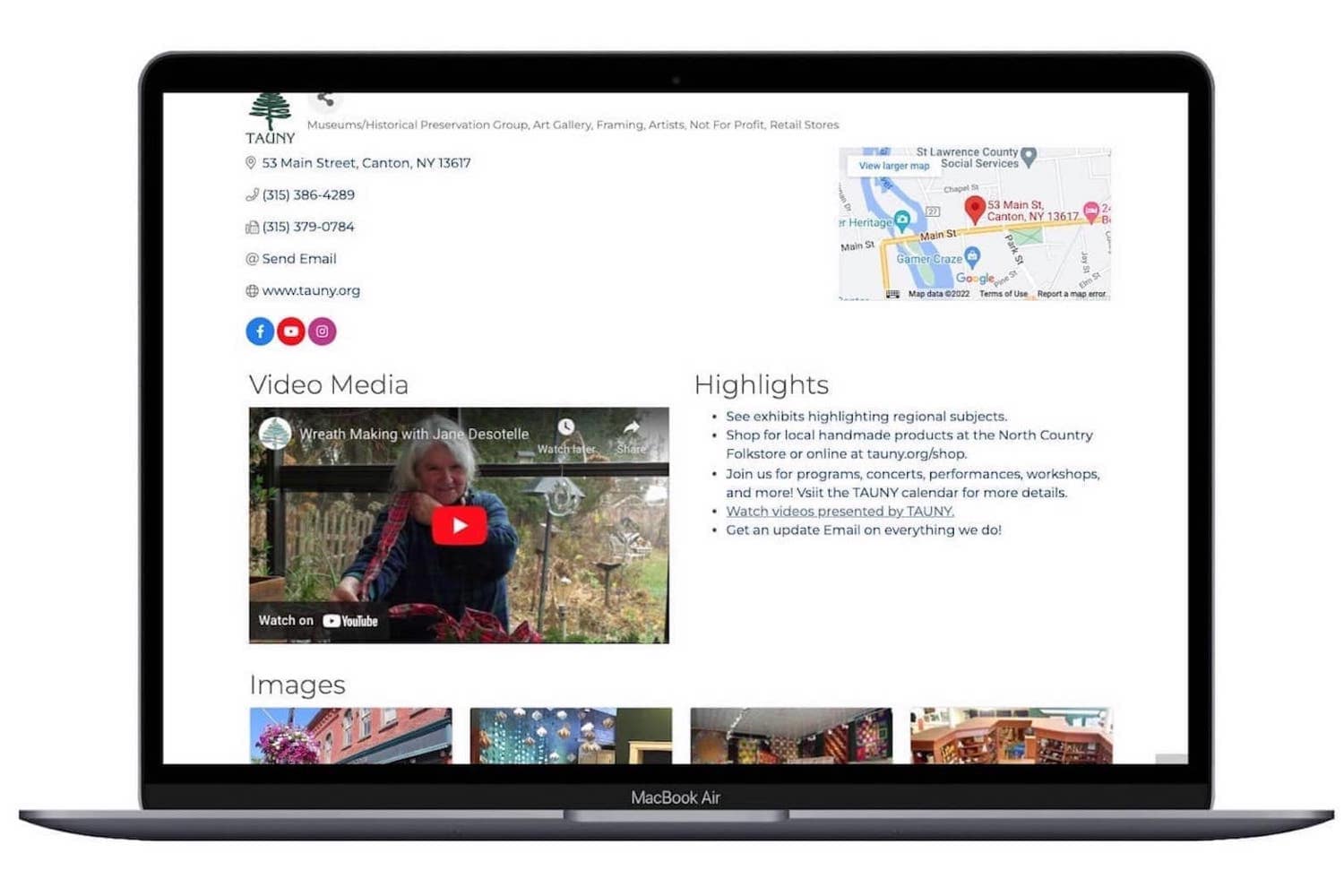 NEW
Enhanced Membership Listing:
Improve your business online presence with our Enhanced Membership Listing for only $50 annually.
For more information or to upgrade your membership listing, please contact Ben Dixon at Ben@slcchamber.org or by calling the office at 315.386.4000.