General Idea
The Town of Potsdam is centrally located within St. Lawrence County, and northeast of Canton. The Village of Potsdam is home to both Clarkson University and SUNY Potsdam; two great universities. Both of these schools are a hop, skip and a jump away from unique downtown shops, restaurants, outdoor recreational activities and more. Although Potsdam is a small town, if you know where to look you can discover there's a lot to it!
Food | Where to Eat in Potsdam
Potsdam has various cuisines to suit all kinds of tastes but I'll mention a few favorites!
3 Bears Gluten Free Bakery is a bakery and cafe featuring gluten free baked goods and even meals. They have a full menu and are currently serving breakfast, lunch and dinner. I stopped in at around 2:00 p.m. and was absolutely floored by all of the menu options. It was nearly impossible to choose one meal but I ordered the Mediterranean wrap from the vegetarian section and let me tell you, it did not disappoint! I also ordered a raspberry filled vanilla cupcake because I couldn't go to a bakery without trying the sweets, and it was just as delicious.
Jernabi Coffeehouse is located on Maple Street in Potsdam. The Coffeehouse is owned by Tim Gardner, and serves local roasted coffee from St. Lawrence Valley Roasters. The St. Lawrence Valley Roasters was also established by Gardner, as he wanted to fill the gap for quality roasted coffee in the area.
Foster the Plant Cafe is a plant-based vegan cafe with both take-out and dine-in services available, which was brought to Potsdam by Lynzie and Scott Schulte. They're located right on Market Street in downtown Potsdam. If you're looking for healthy plant-based options, definitely stop by this environmentally conscious cafe.
Lee's Hawaiian Grill is another very popular takeout destination in Potsdam. Currently there is no space to dine in (this adjustment was made when the pandemic began), but they still offer takeout and have a delicious menu with a lot of variety.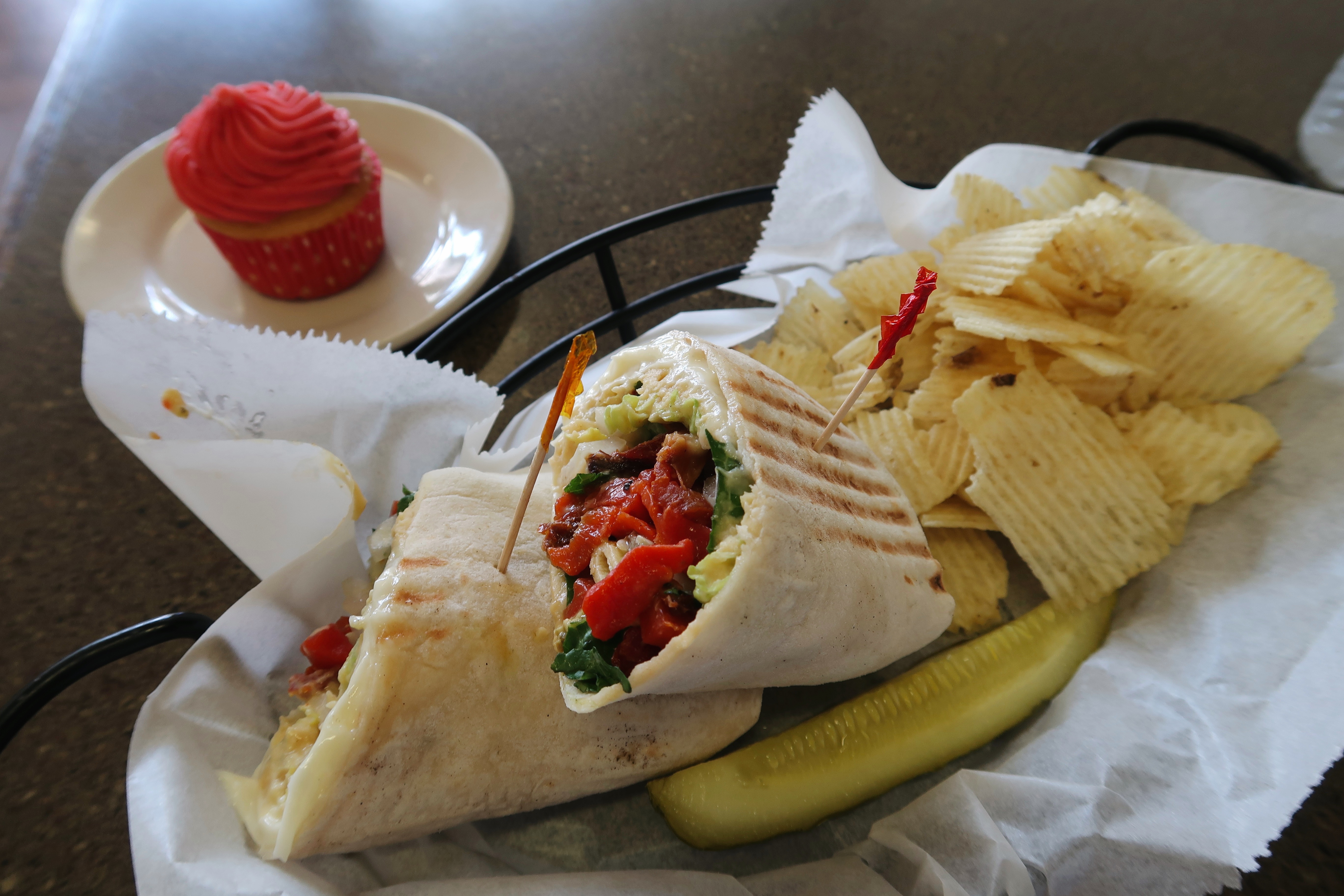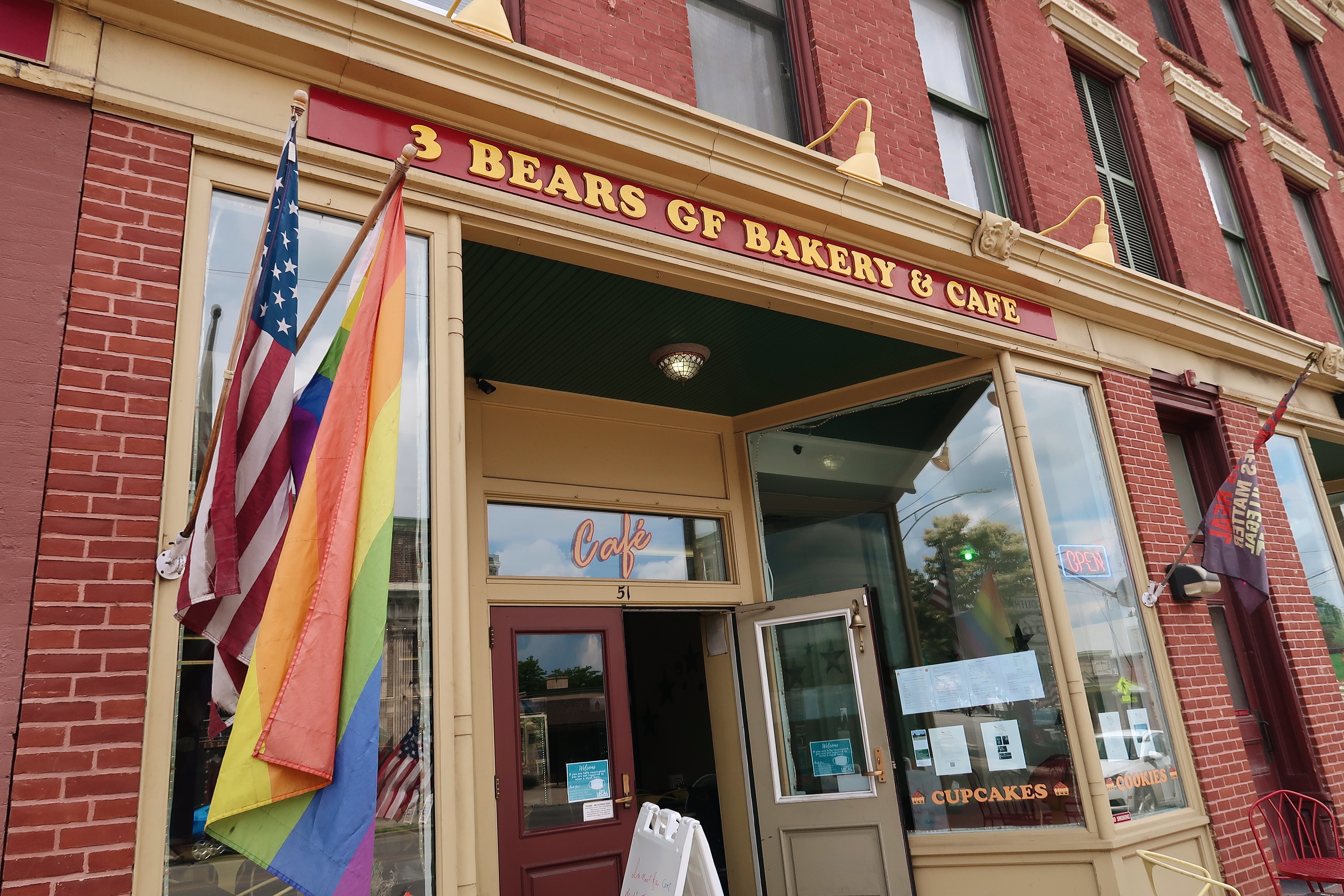 Shopping | What Shops to Check Out
If you get a chance to explore downtown Potsdam, I would definitely recommend it.
Maple Run Emporium: After getting a bite to eat at the 3 Bears Gluten Free Bakery, head right next door to The Maple Run Emporium! This is a specialty shop that sells art, teas, coffees, spices, soaps, cookware, sweet treats like pancake mixes, syrups, and a plethora of other items. I found a pumpkin spice pancake mix, the most delicious maple syrup, and maple sugar candy as well. I gave all three a taste test and can't wait to go back to try another flavored pancake mix.
The Isle of You: The Isle of You is located in a beautiful sandstone building from 1880. If you are looking to do a bit of clothing shopping, this boutique is perfect for you! They keep up with fashion trends and are always getting new pieces that you can go in and check out.
Exploring Potsdam | Where to Visit
Munter Trail: If you're looking for a trail close to downtown Potsdam, the Munter Trail is a great option! It is one of the 8 trails on the Nature Nuts section of the STLC Great 8 Challenge series. This trail starts right by Stewart's Shops, making it easy to walk to, and stretches along the Raquette River; maybe you've seen it! Walking along the trail, you get a beautiful view of the water, making it a popular location.
Ives Park: Right across the bridge from the Munter trail is Ives park, where you'll find a gazebo, canoe launch, and a natural playground. The park is often filled with people walking, picnicking, kayaking, and more. You'll also find a Farmer's Market here on Saturday mornings, selling all kinds of local goodies.
North Country Children's Museum: Located right off Market Street is a fun, family friendly opportunity to learn about science, art, the North Country and more. This interactive museum has engaging learning spaces dedicated to a wide variety of ages, ranging from crawling toddler to young teen.
Cool Stuff to Know | Students
The State University at Potsdam was founded in 1816 and was actually one of America's first 50 colleges. Clarkson University was founded in 1896 to honor an entrepreneur and humanitarian, Thomas S. Clarkson. Lucky for Clarkson and SUNY Potsdam students, the downtown area is located conveniently close to you!
Check out your University's event schedule for hockey games and more!
Tourism Marketing Intern Sara Evans is an undergraduate Business Administration student at Suny Potsdam.
About Our Day Trip Series
St. Lawrence County is geographically large, meaning lots of day trip possibilities. Our day trip series will focus on the cool destinations in our county that make an excellent day trip, whether you're a tourist, a life long resident, or somewhere in between.